Iran Nature Therapy
In tourism of nature therapy, people look for places where they can enjoy pure nature, practice relaxation methods, have healthy nutrition from organic materials, and last but not least, achieve a unique experience to meet their soul and body needs.
Nature therapy tourism is basically a healthy hobby, and perhaps that is why many people are looking for places to escape the tensions of this industrialized world for a few days and melt their stress away. This kind of tourism has been prevalent since ancient times and people have always been looking for places where they can find fun and a variety of ways to relax.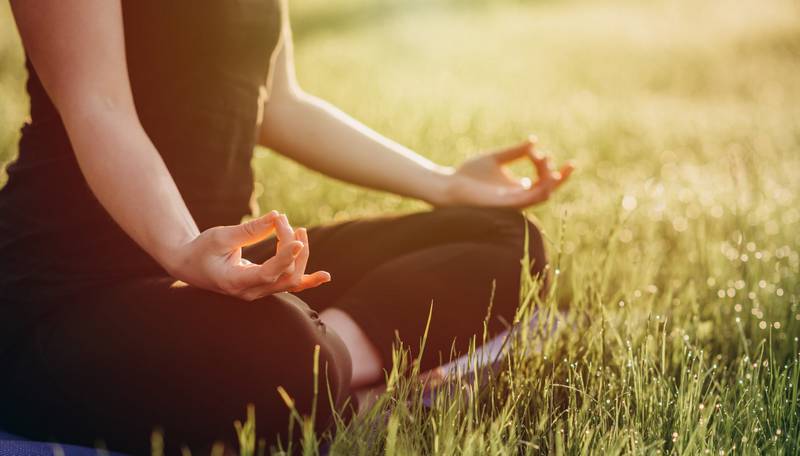 Iran having unique sceneries and many natural landscapes can improve travelers' physical conditions as well as mental and psychological conditions. Iran enjoys different climates. Therefore, you can travel to Iran in all seasons. In the north of Iran, you can visit green fanciful forests and the coastline of the Caspian Sea. In the center, you can visit the most beautiful deserts in the world. In the south, you can experience another nature belonging to the Persian Gulf.
Iran has a long history of tourism of all kinds. There is evidence of using mineral springs and natural hot springs for therapeutic purposes in Iran from ancient times. For example, the remnants of the water channels in Neyshabur show the transfer of water from the mineral springs to the Temple of Anahita. Indeed, Iran, enjoying different climatic conditions, is one of the world's premier destinations for nature-therapy tourism and can be the host of a great number of travelers in different seasons.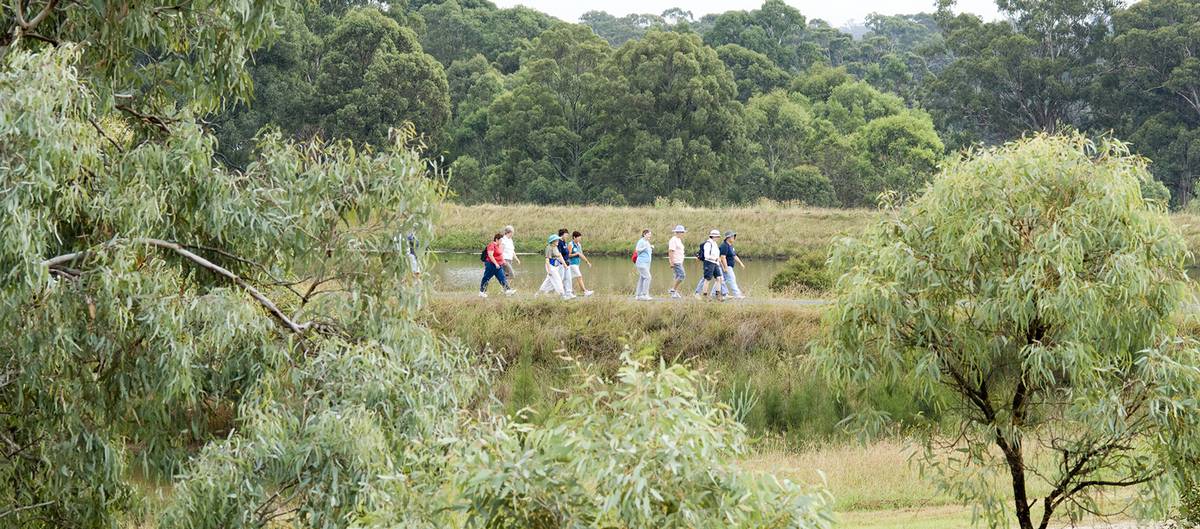 The Persian polymath Avicenna known as Abu Ali Sina (one of the most significant thinkers, physicians, astronomers, and writers of the Islamic Golden Age) mentioned the importance of nature-based treatment or nature therapy in Persia. He divided ancient Iran into various regions based on mineral waters and hot springs as well as spiritual treatment clinics which indicate the importance of these places and health tourism to Iranians.
Iran nature therapy tourism can be divided into some parts including hot springs, mud therapy, halotherapy, etc.
Iran Mineral and Hot Springs
Mineral springs and hot springs are among the most famous attractions of Iran which have been used as a treatment against diseases such as rheumatism, respiratory diseases, joint pains, etc. It is worth noting that according to research, Iran's mineral springs contain elements such as magnesium, potassium, sulfur, calcium, etc.; some of them even have radioactivity properties.
There are approximately more than 1000 springs in Iran such as Shahr-e Kohne (Old City) hot spring near Qochan country, Khorasan Razavi Province; Kariz hot spring near the village of Kariz, Khorasan Razavi Province; Ferdows hot spring in south Khorasan Province; Falakdeh hot spring in Do hezar forests in Tonekabon, Mazandaran province; Rineh hot spring near Haraz Road in Mazandaran Province; Larijan hot springs in Mazandaran province; Mahallat Springs in Markazi Province; Dehloran hot spring in Ilam Province; Sareyn hot springs in Sareyn, Adrebil Province; Chaldoran hot spring in West Azerbaijan Province; etc.
Those who are interested in visiting these springs and enjoying their therapeutic features can contact Iran Sun World. We have lots of travelers each year visiting springs such as Mahallat and Sareyn. We provide the best nature trips for any demand.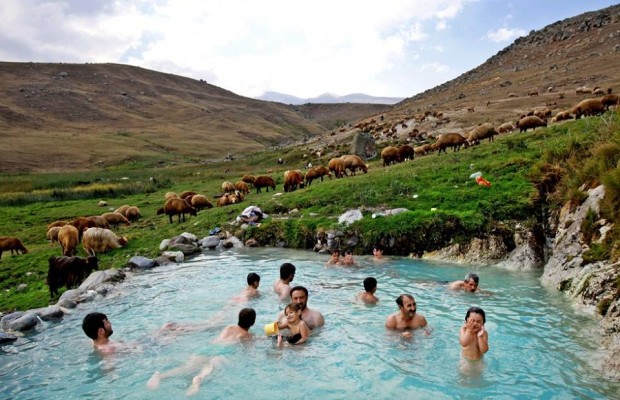 Iran Mud Therapy
Mud as one of nature's elements contains important minerals. It is considered an effective treatment for human health that existed for thousands of years. It is another important part of nature therapy tourism in Iran.
Urmia Lake, the largest lake in the Middle East, has always been considered for its therapeutic properties. One of its important features is its mud due to its mineral properties. It enjoys chlorine, sulfate, sulfur, radioactive materials, iodine, iron, and numerous organic substances and that is why it is considered one of the best mud in the treatment of many diseases such as skin and rheumatic diseases, psychosomatic illnesses, female diseases, etc.
Urmia which is the capital of West Azerbaijan Province has great natural landscapes. Each year, a lot of people travel to it. The best time to visit this fantastic city is in spring and summer. It enjoys cold and freezing autumn and winter and cool summer. If you are interested in visiting this city and enjoying the Urmia lake mud therapy, contact our professional consultant for the Urmia city tour and Iran tour.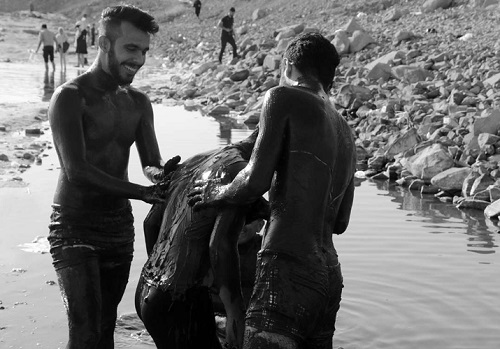 Iran Halo-therapy
Halo therapy is another kind of treatment recently considered by international tourists. The beautiful country of Iran has great salt domes that have health benefits.
Ganjnameh Village is one of the tourist villages in Iran which is a member of UNWTO. It is located in Hamedan Province. There is a salt room or halotherapy room in this village. Ganjnameh Complex is one of the best tourist hubs in Iran and the Middle East.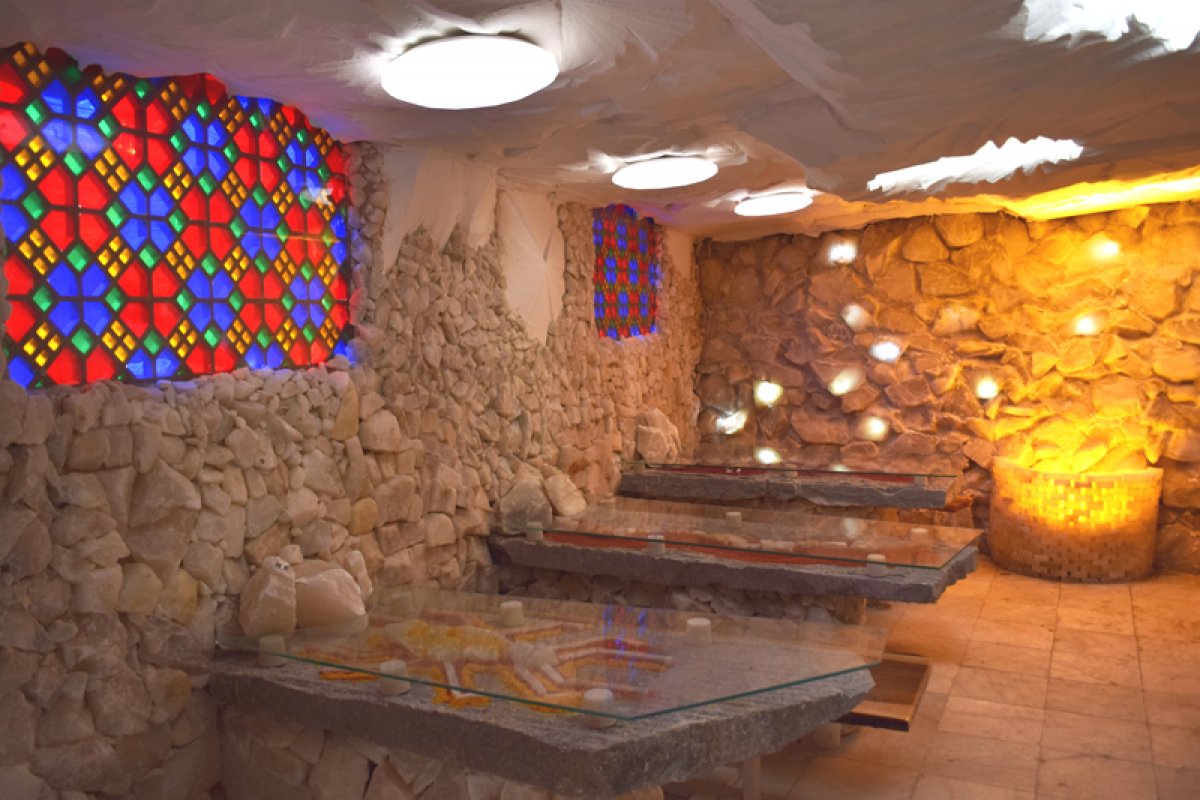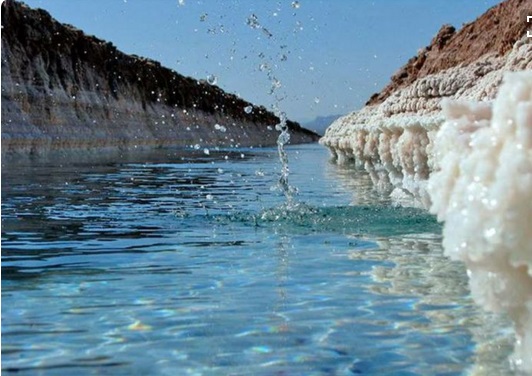 There is also another salt village in Iran which is located in Khor Country, Isfahan Province. This village enjoys a Salt Waterfall with a length of 30 meters. Next to this attraction, there are also some parts such as an observatory, salt baths, and swimming pools where travelers can enjoy the unique nature of the desert, its clear night sky, its silence, and its bounty and beauty.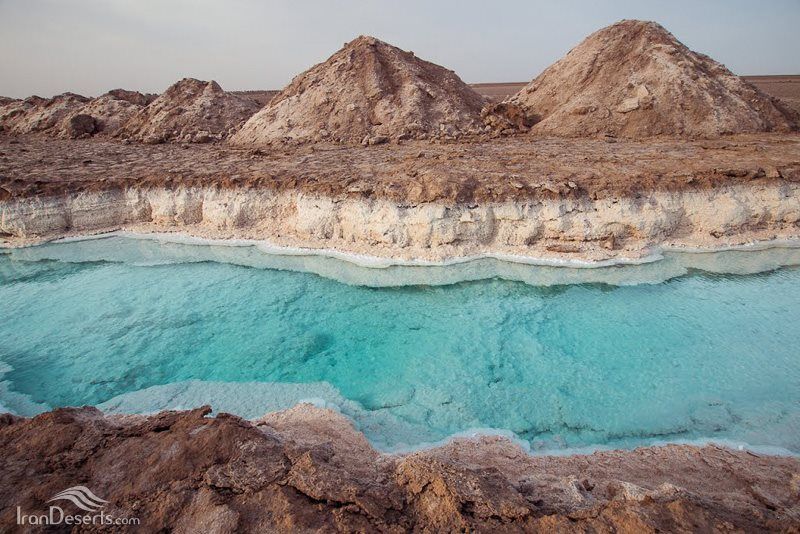 Iran Sun World organizes different nature tours to different parts of Iran. If you like visiting these villages, contact us. We will answer you as soon as possible and provide you with the best services.
Besides all of these beauties, you can also find different natural places and attractions in Iran you can enjoy and relax. For more information on our tours, contact us.